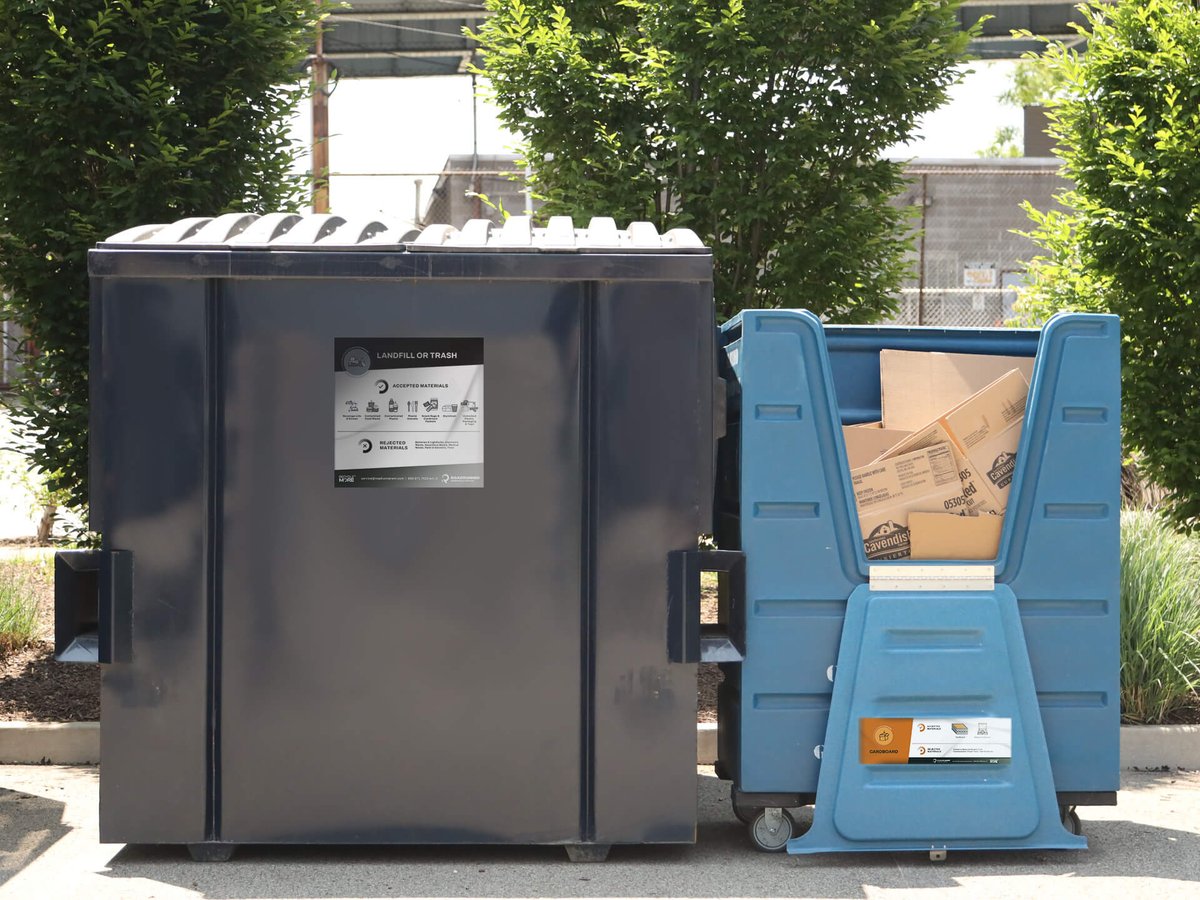 WE MATCH YOUR NEEDS
CONTAINER TYPES
No matter your equipment needs, we'll take care of procuring, installing and maintaining the equipment needs of each of your locations. Learn more about the various container types below.
COMMERCIAL DUMPSTERS
Commercial dumpsters are often used for recurring waste & recycling service, but can also be used for short-term rentals to manage extra waste during things like renovations, clean outs and events.
DUMPSTER SIZES:
2 yard | 3 yard | 4 yard | 6 yard | 8 yard
OPEN-TOP ROLLOFFS
Rolloff dumpsters are great if your business generates a significant amount of waste on a recurring basis. Rolloff containers can be more cost effective than a standard dumpster. They are also most common for short-term rentals.
ROLLOFF SIZES:
10 yard | 15 yard | 20 yard | 30 yard | 40 yard
BALERS
Balers, used to bale recyclable material, are ideal for businesses that generate significant amounts of cardboard or paper waste, such as: hospitality, healthcare, restaurants, grocery stores, retail, shipping & distribution.
WASTE COMPACTORS
Compactors are used by businesses regularly generating high volumes of waste and available in most standard container sizes. They can be customized to meet your needs: containment, hopper styles, remote stations, times, etc.
CARTS
Carts are used by our CleanStream™ recycling services for separating your recyclables. Carts are space-efficient and can conveniently move from outdoors to indoors.
CART SIZES:
1 yard | 1.5 yard | 2 yard
TOTERS
If your business generates varying amounts of waste, toters are a great space-saver, can be used at various disposal points and can also be used to separate out recycling streams.
TOTER SIZES:
32 G | 48 G | 64 G | 96 G
Let's get the conversation started on how to drive recycling and cost savings for your business.