OUR CUSTOMERS APPROVE
Our experts know your challenges
90% of businesses overpay for waste and most struggle with issues of unreliable service and illegal dumping, but our experts know office buildings have their own unique challenges. Here are just a few.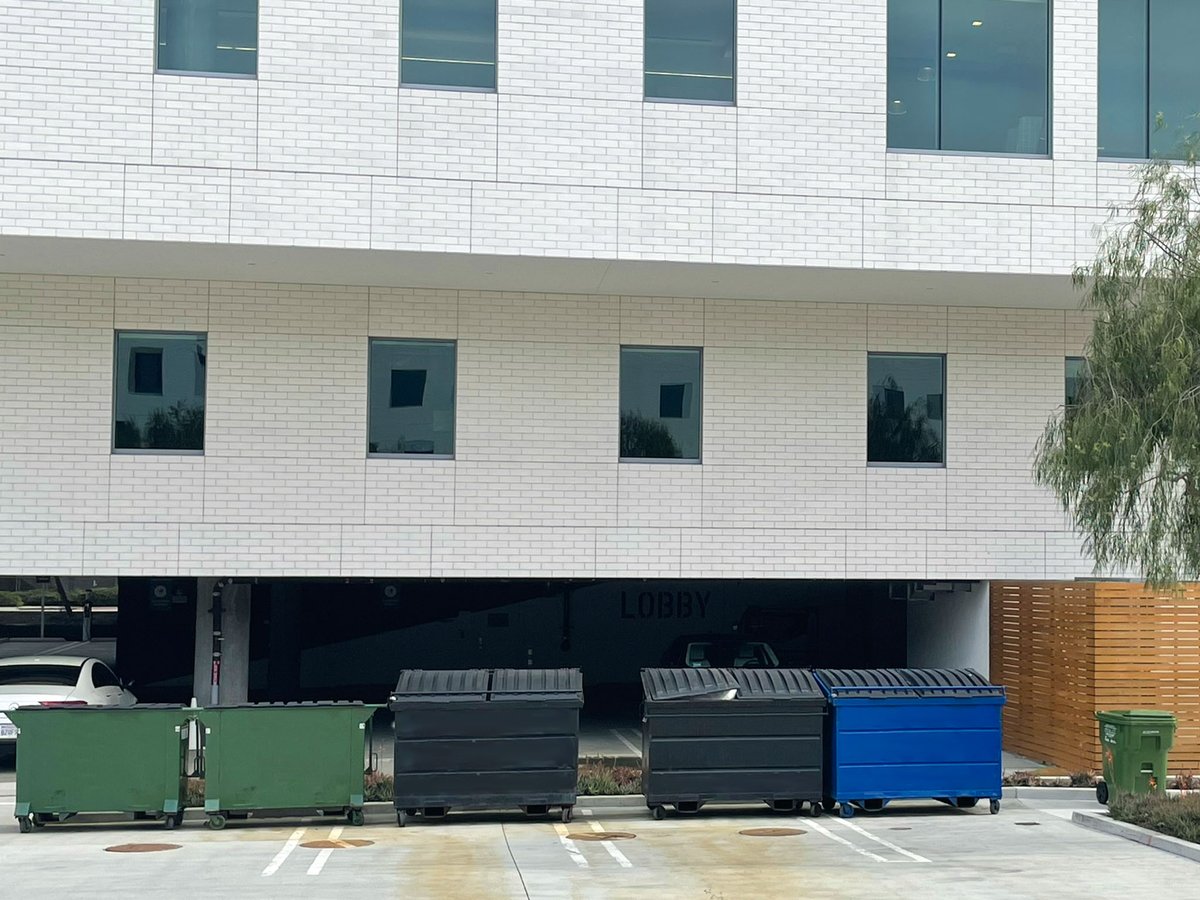 TENANT EDUCATION - COMPLIANCE WITH RECYCLING PROGRAMS
Messages on bulletin boards or emails about proper waste and recycling practices can get lost in the shuffle. Office tenants often focus on core business activities instead of proper waste disposal and increasing recycling rates. A data-informed and strategic approach to tenant education as well as bin and signage placement, in partnership with a fully-managed waste and recycling expert can make the difference for simpler waste operations and better recycling.


SPACE CONSTRAINTS
Implementing data-informed waste solutions is pivotal when dealing with space constraints in buildings, corrals and loading docks. Knowing how much and what type of waste you produce helps determine the size bins you need and how often you need service to make sure you're maximizing the utilization of your space without risking overflowing dumpsters. Waste Metering™ technology can help.


HIGH VOLUMES
Dealing with high waste volumes can create not only a logistical nightmare, but also hazards for tenants and higher costs. Your business needs a flexible, reliable and affordable waste management partner to implement a strategy that will actually work for your business for less than what you're paying today. RoadRunner can adjust the number of containers onsite and your service frequency to match the amount of waste your location is actually producing.
DELIVERING UNMATCHED VALUE
RELIABLE CUSTOMER SERVICE
Increased Landfill Diversion
LEARN MORE ABOUT HOW WE OPERATE AND HOW WE BRING VALUE TO YOU
Let's get the conversation started on how to drive recycling and cost savings for your business.