Each year Pittsburgh's top companies are evaluated by the Pittsburgh Business Times for its annual Best Places to Work award. RoadRunner is proud to announce that this year our organization won 1st place in the extra-large category for the 2021 BPTW awards.
Not only did we want to share this exciting announcement with our audience, but thought it would be appropriate to highlight the key factors we believe make RoadRunner a winner for our employees whose survey results determined our BPTW placement.
Read on below to understand how we leverage our core values to drive engagement and growth among employees and the organization as a whole
OUR APPROACH TO VALUES
At RoadRunner, our business wouldn't be what it is without the stellar 400+ employees that make up the company. Through various professional experiences and diverse perspectives, we are able to come together under the common goal of improving the waste and recycling landscape while making the world a greener place. None of this would be possible without the dedication each person has to our company mission, values, and vision. Here's how our core values contributed to our winning the Best Places to Work XL category in 2021.
TRUST
Trust is critical to building a strong foundation in any organization. Whether it's ensuring we're a reliable partner to our customers or trusting in our teammates to do what's best, this value helps us bridge gaps and guarantee a tenacious and collaborative spirit in all we do.
2021 required RoadRunner employees to endure yet another year working remotely and away from our offices. Trust was a primary value that helped our organization embrace the challenges and changes that came with a global pandemic and move forward with ease—knowing that everyone had the trust required, in themselves and each other, to make important decisions that helped grow our business to the largest and most successful it has been thus far.
PASSION
Passion is the cornerstone of motivation and helps encourage each of us to surpass our individual and shared goals. While recycling and sustainability is a passion for RoadRunner, individual passions are also important to help inspire us to reach new heights both professionally & personally.
RoadRunner especially saw that it was both passion for the organization's mission as well as individuals following their own passions outside the organization that contributed to improving our company culture and driving business growth. Whether it's sharing a passion for marathon running, teaching our pets new tricks, or growing one's first vegetable garden—RoadRunners used their personal passions to inspire each other to stay engaged and motivated professionally.
HUMILITY
"Work hard, stay humble" might be a common phrase across motivational posters, but that is because there is truth to the statement. No matter how much we grow as an organization, we strive to be modest in our daily professional lives in order to receive feedback, remain transparent, see things from a new perspective, and challenge ourselves to evolve as individuals and a growing team.
Our employees understand that all the success we achieve is shared as one team. We are able to lift each other up from missteps and celebrate successes together because of how much our employees value and leverage humility in all their professional endeavors.
ACCOUNTABILITY
Linked with humility, another RoadRunner value is being accountable. This is a quality we believe our employees embrace in their everyday lives working at our organization. Through taking responsibility for their actions, our employees know that they have the respect to be honest about their road to success and the path of their struggles. More than that our organization as a whole stays accountable, which helps us collectively incorporate appropriate feedback and ensure continuous improvement.
Our employees know that accountability is a requirement for every individual at RoadRunner no matter at which level they work. When we each take responsibility for our successes and failures, we always come out stronger on the other side with an awareness of how to do better and move forward to the next level.
EMBRACE CHALLENGE
As many of us have come to learn in life and through more than two years of struggling against a global pandemic, each day can bring with it a new set of unexpected moments and challenges. By appreciating every obstacle and reframing it as an opportunity to learn, at RoadRunner we believe we can all grow stronger as a team and as a company when we embrace challenges.
This was especially apparent in our team these past two years as employees navigated working remotely and finding creative ways to "commune" and team-build with one another. Through leveraging the value of embracing challenge, our employees were able to discover new ways to grow as a team—navigating issues together, hosting virtual cultural events, attending unique online learning experiences, and setting aside time to help each other achieve professional and personal growth through challenges.
CARE PERSONALLY ABOUT EACH OTHER
One of our collectively favorite values at RoadRunner and likely the most important value driving this year's success for employee culture and the Best Places to Work award is caring personally about one another.
We know that everyone at RoadRunner comes with a different set of life & career experiences. We strongly believe that it's the diversity in perspectives and backgrounds that encourage innovation and teamwork that makes the green work. Great achievements from great teams are only possible when team members care personally about one another.
This value helps support the rest of our company values ensuring that by caring about each other on a personal level we can help each other trust one another, embrace challenge, stay humble, be accountable, and leverage passion. None of the above is achieved without growing a culture that values people not just for their professional contribution but also for who they are and how they work on a personal level.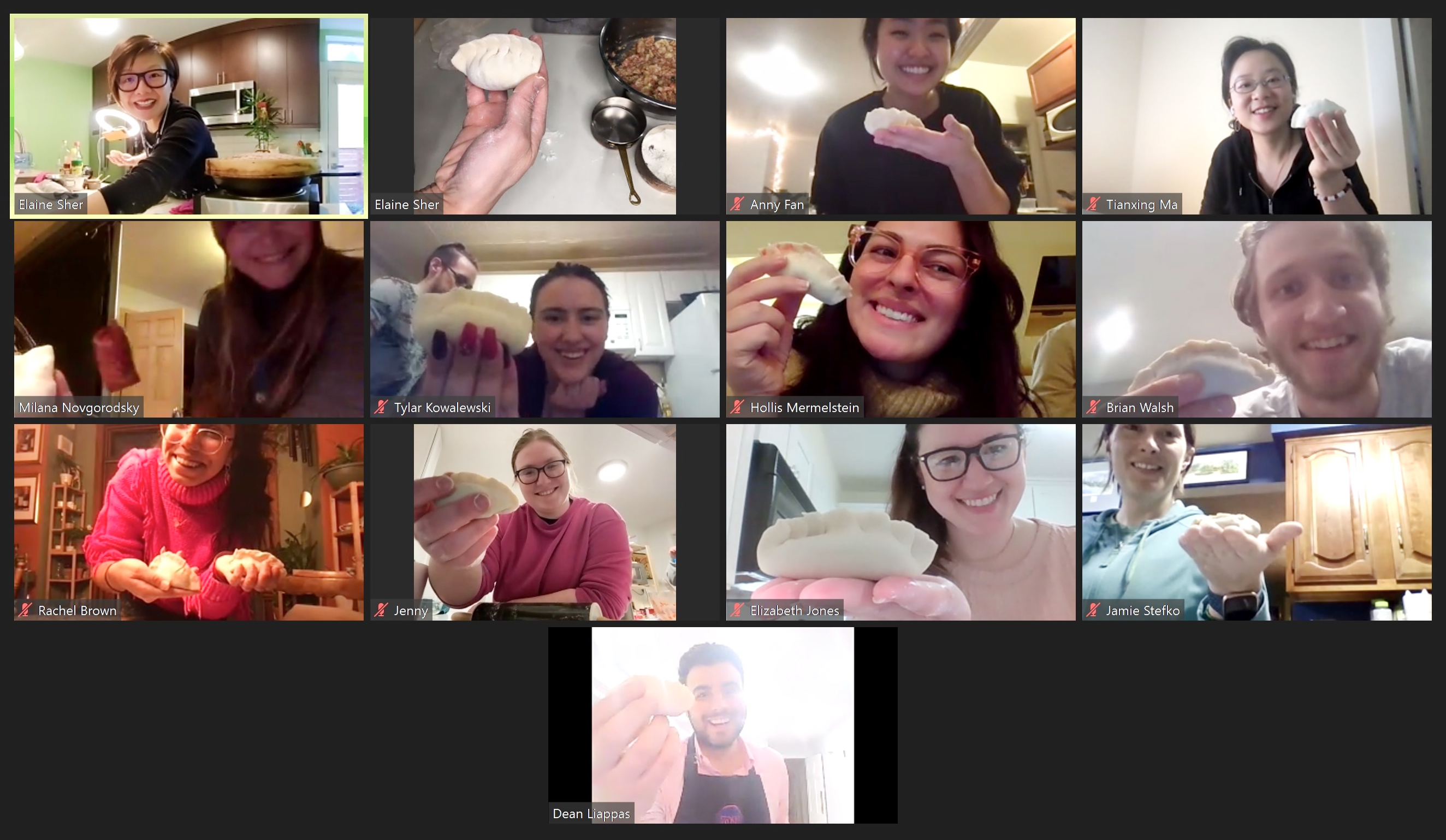 ---
It's clear that no matter what challenge is put in front of us—global pandemic or not—our employees leverage both each other and our shared company values to ensure we keep growing as people and as an organization toward a brighter tomorrow. We look forward to riding this momentum well into the future and welcome potential team members to apply to help us keep our culture fresh, innovative, and meaningful for all.