Manufacturing businesses in the United States generate an estimated 7.6 billion tons of waste every year. Simply put, waste & recycling for manufacturers should not follow a one-size-fits-all approach. Developing systems for managing the wide-range and high volume of waste materials can be rather challenging. We created this post to help you understand the unique challenges involved with recycling in the manufacturing industry and what you can do to streamline your operations, increase diversion from landfill, and control costs.
An overview of materials
Businesses in the manufacturing space generate a high volume and wide-range of waste and recycling materials. From assembly floors, to office spaces, to cafeterias, manufacturing facilities have the capacity to generate waste volumes similar to that of a small town. Below is an overview of the most common materials and byproducts created at manufacturing businesses:

CARDBOARD
BOXES
It's difficult to find a manufacturing business that doesn't generate a significant amount of cardboard waste. Many of the raw materials used as a part of the manufacturing processes arrive in cardboard boxes, and of course, the goods these businesses produce are often packaged in and/or shipped out in cardboard containers. For a large manufacturer, this results in massive cardboard waste byproduct that has reimbursement value.

PLASTIC
PRODUCTS
Plastic waste is one of the largest issues facing the recycling industry today. Scientists estimate that global manufacturers have generated 8.3 billion metric tons of new plastic and, in 2015, 6.3 billion metric tons of that had become plastic waste and only 9% of that figure has been recycled. Now, more than ever, businesses in this space can benefit by leveraging a recycling provider to help them develop a successful program for recycling plastics that doesn't disrupt their operations.

PAPER PRODUCTS
The United States is the second-largest paper producing country in the world, producing 75 million tons per year.

SCRAP METAL
Scrap metal is one of the most common byproducts in factories including steel, aluminum, brass, iron and copper. Processing these materials for recycling can be complex, and it's important for manufacturers to develop a proper strategy for containing and recycling these materials in order to generate reimbursement value for them.

WOOD
Heavier items are shipped in wooden shipping containers, and wood pallets are used to stack and move parts and components within the facility. Most of the wood is discarded after one use.

The Challenges TO recycling
Many manufacturers we speak with have difficulties effectively recycling the large amounts of materials they produce. Waste and byproducts pile up as a result of overproduction, defective products, and supply chain changes. Establishing plans to recover numerous materials, in addition to managing a cohesive recycling program across multiple buildings is challenging. Getting employee buy-in from facilities this large can also be problematic. A lack of focus on these issues typically results in higher disposal costs and lower recycling rates.
The Good News: Most of the materials are recyclable
We often find that manufacturing businesses who commit to recycling and aligning appropriate resources to support the recycling initiatives experience great success with their programs and limit the strain on their operations. Further, it's amazing how much of a positive impact a successful recycling program can make on landfill diversion efforts and cost reduction. It's very important to understand that, in most cases, the scrap materials and byproducts generated on the assembly floor, including scrap metals, wooden pallets, aluminum scrap, textiles and more can be reused or recycled, and more so, that they have reimbursement value.
Streamline your manufacturing operations
Below is a list of actionable tips to streamline recycling in your manufacturing facility:
1. Collecting materials by stream (Cardboard, Mixed Paper Products, Commingled, Scrap Metal, and Wood) significantly reduces contamination and ensures the recyclables remain valuable.
2. Separating your materials through a color-coding system works to eliminate confusion and improve recycling rates.
3. Including education and signage on containers makes recycling easy for staff and guests, so you don't need to worry about contamination.
4. Your equipment and staging system should handle changing services and material levels. Placing bins in common areas throughout the facility including break rooms, office spaces, and cafeterias will guarantee that your materials are being recycled.
Sustainable Manufacturers
Here are a few manufacturing companies with unprecedented recycling solutions unique to their business: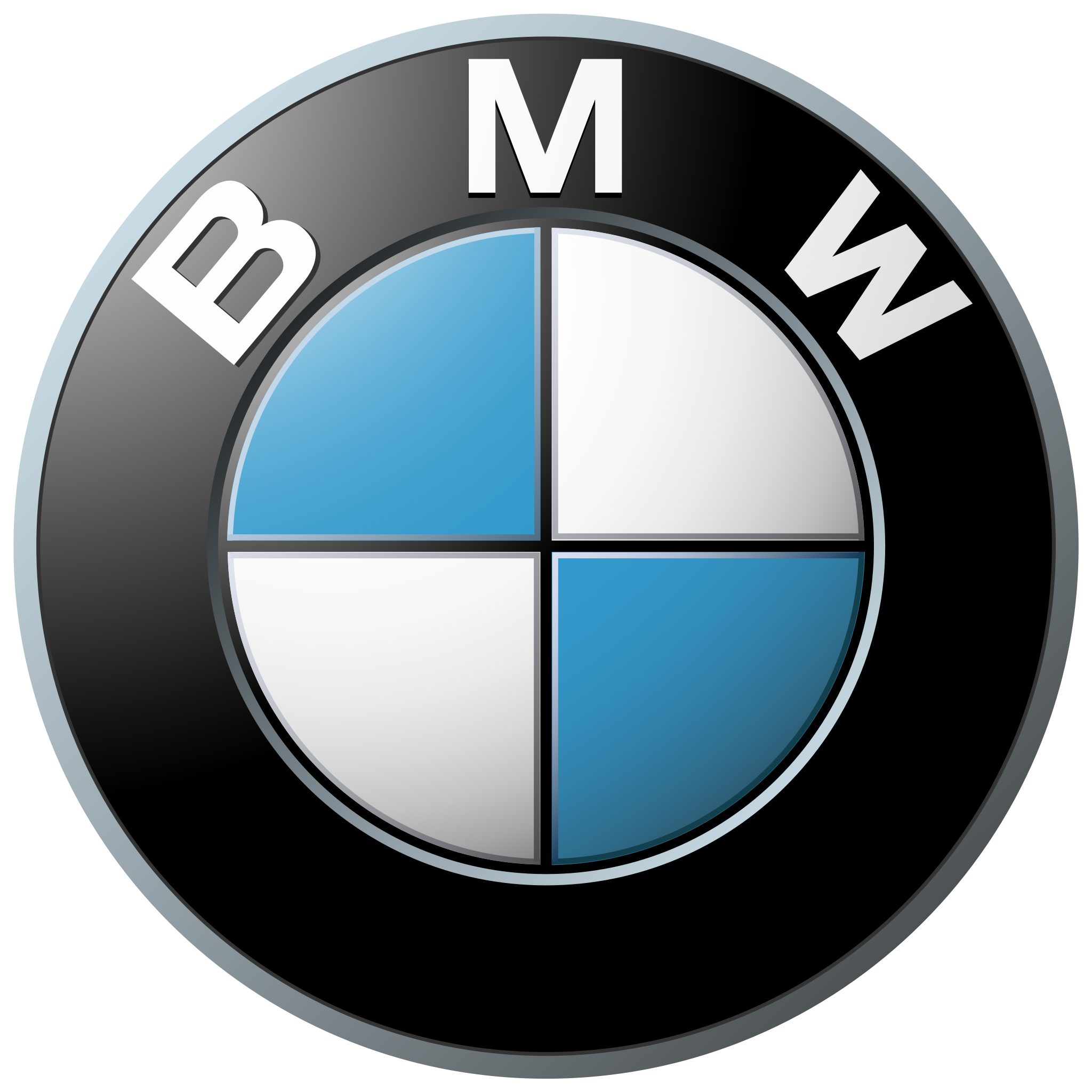 BMW Manufacturing recycles 95% of the materials generated throughout their facility. In addition to recycling in their offices and the plant floor, BMW focuses on eliminating waste. They work with their suppliers to design returnable shipping containers, which has allowed them to reduce cardboard, wood and other packaging waste. BMW's cars are created from 85% of recycled materials, and their experts find ways to reuse the non-recyclable materials. Learn more about BMW's recycling programs here.
Boeing worked for many years to improve their production methods and minimize excess scrap metal. Boeing will reduce solid waste by more than one million pounds a year by recycling the excess material. The recycled materials will be used to create electronic accessories and automotive equipment for other companies. Discover more here.
start recycling more
For manufacturers, efficiently managing the wide range of materials generated for recycling can be challenging, but with the right approach, it's possible to make recycling a tool for your business without disrupting your operations - so you can focus on what's important for your business. If you need help implementing or improving your recycling operations at your company, take a look at the services we offer for manufacturing businesses. Let us know what you think and share your thoughts about recycling in the manufacturing industry below!